Drum Weekend mit Dom Famularo & Claus Hessler

02/29th - 03/1st 2020 in Rosenheim

Claus Hessler & Dom Famularo are one of the most in demand Drum-clinicians on the planet. Both give a deep insight in their drumming philosophy and the technical groundwork for it. After this weekend you'll definitly be changed and a different drummer ready for the next step in your drumming development.
Dom Famularo has been traveling the globe preaching the gospel of drumming for over 40 years. An intense performer, Dom is one of the most respected solo drum artists in the world, with a career built solely upon his unique skills as a drummer, educator, author and motivational speaker. His sensational drumming and brilliant communications skills have earned Dom Famularo a reputation of being the world's leading motivational drum set artist / educator. Through history-making tours of China and the Far East, and with standing ovations to capacity audiences at virtually every major drumming event in Europe and the Americas, this vibrant performer from Long Island, New York is renowned for delivering entertaining and awe-inspiring performances unlike any other.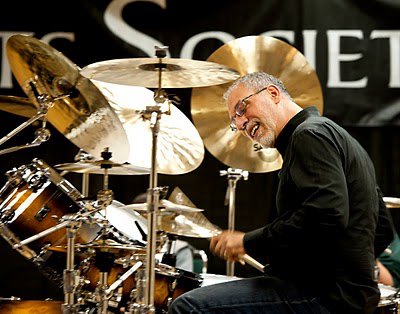 In fact, the passing on of this ever-present drumming philosophy (named after Jim's Mentor Sanford Moeller) could hardly be in better hands – especially if Jim Chapin being the undisputed master of this technique puts out a quote like this. Besides being seen as "legitimate MOELLER TECHNIQUE successor" of Jim, Claus is mostly known for his unique OPEN-HANDED approach to drumset playing and has performed at numerous DRUM EVENTS across "planet drum". He is also the chairman of PERCUSSION CREATIV, the biggest German speaking community for drummers and percussionists in Europe.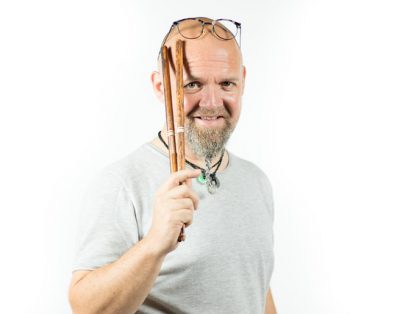 Cost for the drum weekend (incl. water and coffee) 249,- €
Early bird reduction until 31.12.2019: 229 €
Members percussion creativ: 229,- €
Members of Tonkünstlerverband Bayern: 229,- €